Boston Fire Department District 7 Chief Erik Pettaway poses for a portrait inside of his Dorchester fire house on Friday, March 14, 2014.
Joseph Abboud of Joseph Abboud Suits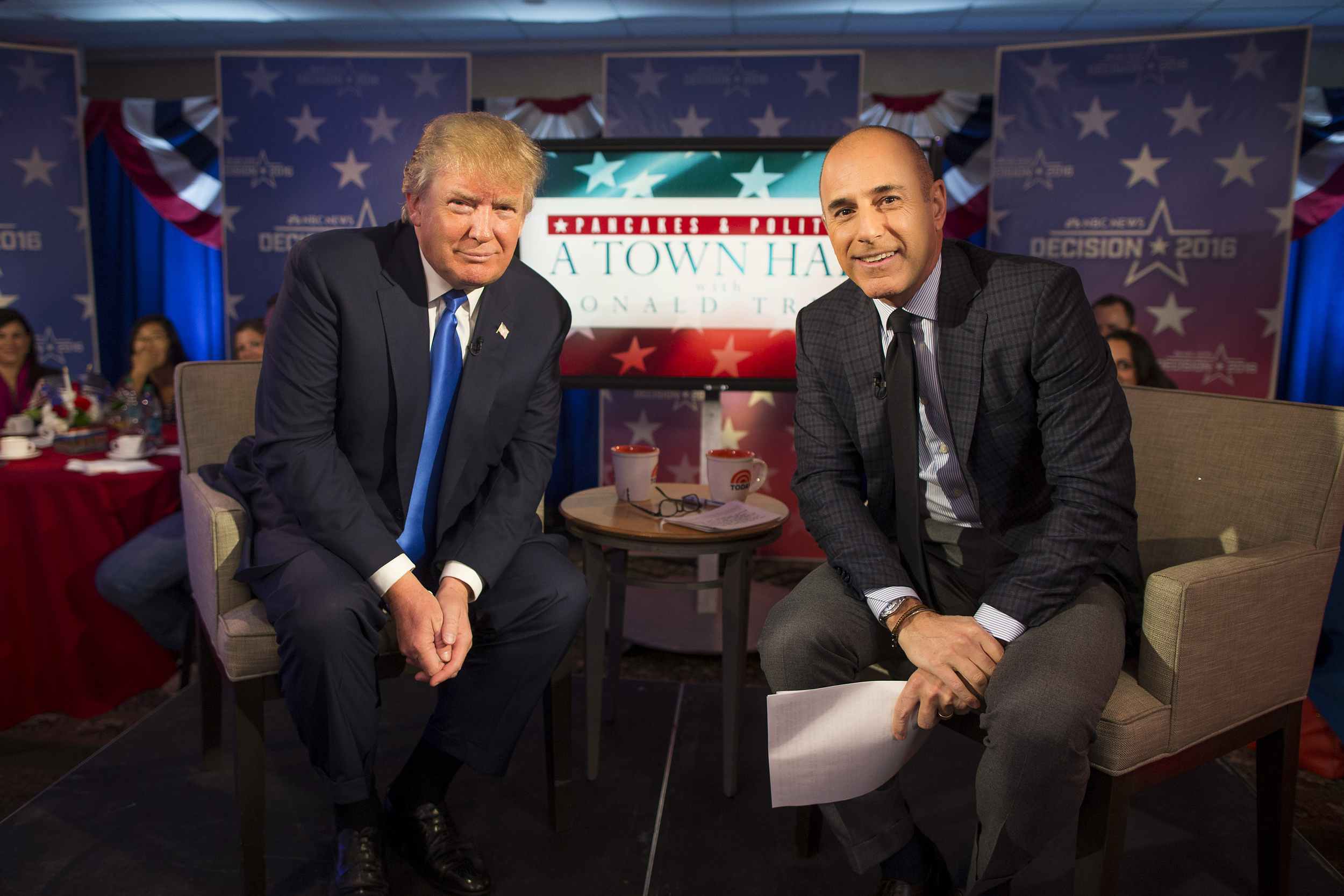 Republican presidential candidate Donald Trump and NBC's Matt Lauer on set on the NBC Today Show "Town Hall" in Atkinson, New Hampshire on Monday, October 26th, 2015.
John Bachman, a letter carrier for the U.S. Postal Service (USPS), checks his remaining mail bundles while making deliveries in Hull, Massachusetts, U.S., on Saturday, Feb. 21, 2015. Bachman delivers mail on one of the region's most treacherous routes. He brings magazines and bills to the alphabet streets -- B to J -- in the town of Hull, Massachusetts, a six-mile peninsula a half-mile wide that juts into the southern edge of Boston Harbor, making it a target for nature's unkindest cuts.
Folk singer and songwriter Meg Hutchinson plays one of her songs on guitar at her home in Somerville, Massachusetts, U.S., on Friday, April 3, 2015. Hutchinson, who has bipolar disorder, has put out seven solo compact discs and performs regularly. She supplements that by speaking to college groups about mental illness for a total income of $3,000 a month.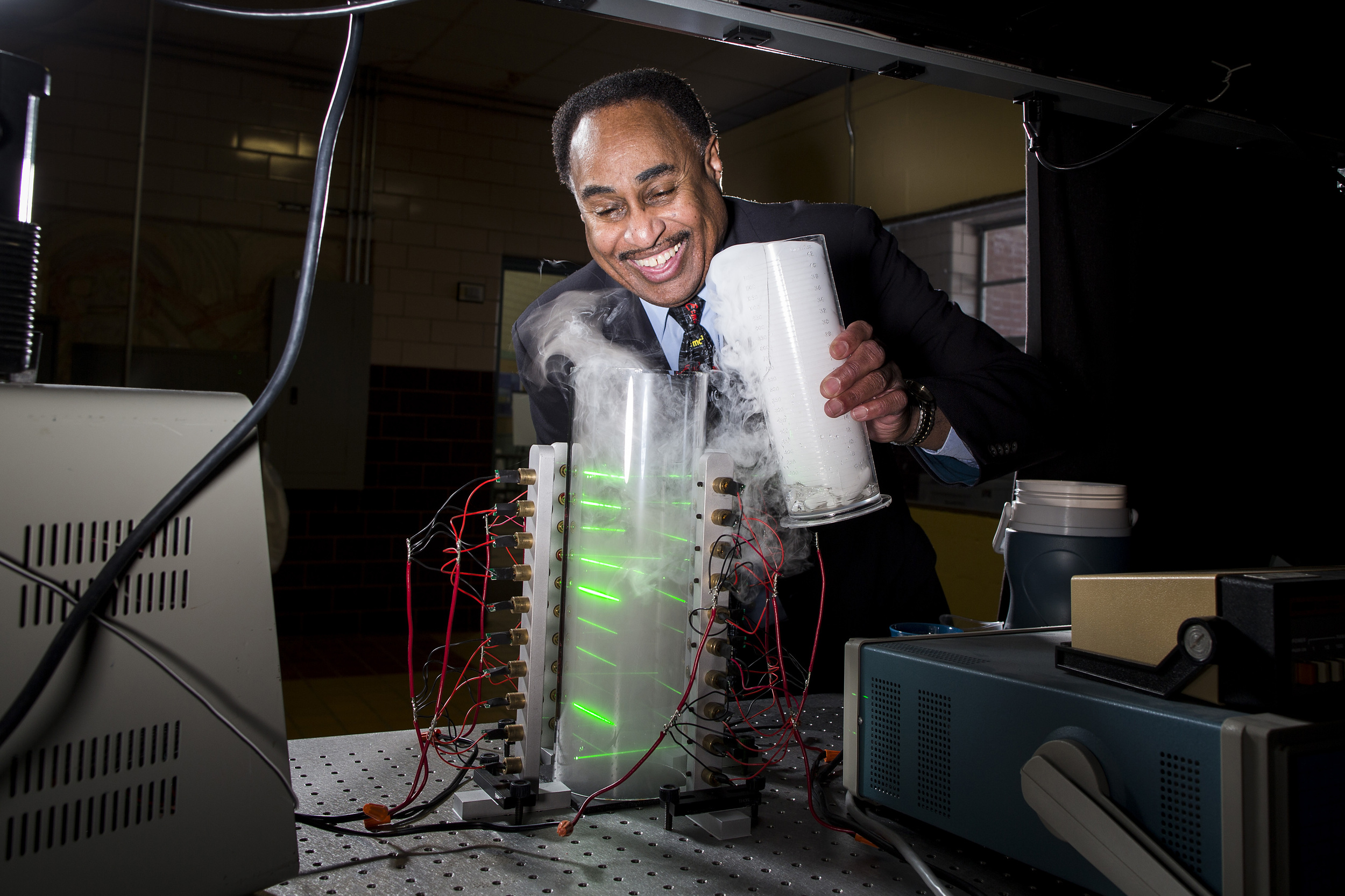 Theoretical physicist Ronald Mallett pours dry ice into a ring laser in this arranged photograph taken in a laboratory at the University of Connecticut in Storrs, Connecticut, U.S., on Monday, March 23, 2015. Mallett says he kept his work on time travel secret for years partly because colleagues would conclude he was a crackpot unfit for tenure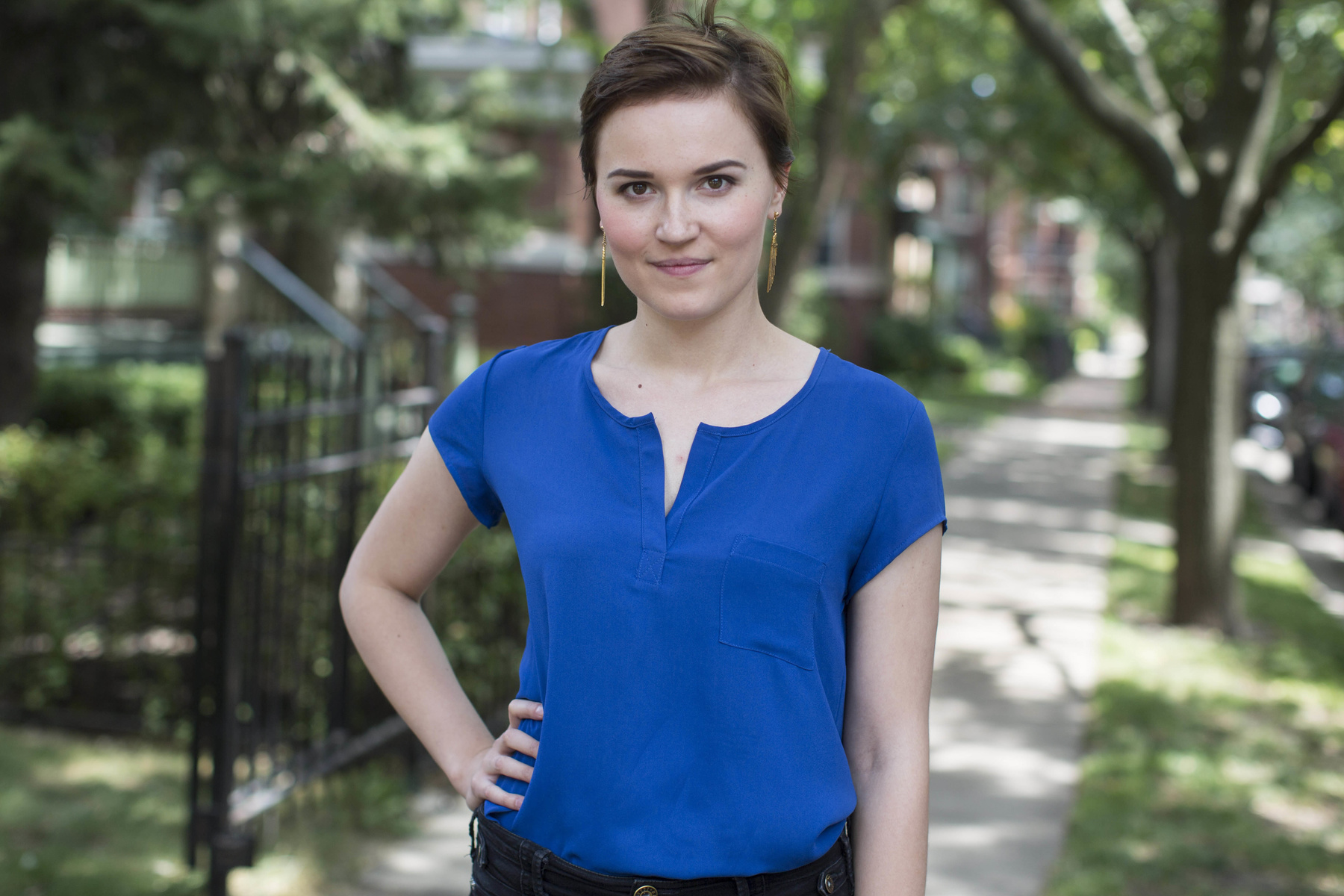 Author Veronica Roth poses for a portrait in Chicago, Aug. 8, 2013.
Port-au-Prince, Haiti - Jamison, a boy who lives in Sou Piste Tent City, stands by a burnt out military helicopter.
Havana, Cuba - Reynaldo, the owner of Casa De La Habana, poses for a portrait with some torpedo cigars he just finished rolling.
Stanford University Professor Tim Junio, poses for a portrait on Monday, June 3, 2013, In Chicago. Junio, a cyber security professional believes that China is benefiting by stealing intellectual property from the United States.
Dr. Richard Eisen stands in one of his surgical rooms at his practice in Plymouth, Mass.
In this July 22, 2013 photograph, musician John Cooper of the Christian rock band Skillet poses for a portrait inside of their home in Kenosha, Wis. Skillet released its eighth album "Rise," this June _ coming off its best-selling album "Awake," which went platinum after three years.
"Mad Men" actress Christina Hendricks poses for a portrait at the Langham Hotel in Chicago, Thursday, Aug. 22, 2013. Hendricks is in Chicago to host the opening of the city's Magnificent Mile Shopping Festival.
Marin Orlosky, the Outreach and Content Manager at PopSleuth, the maker of Endorfyn, a website that helps people find more of what they like, writes notes on the wall in her office in Cambridge, Mass. on Friday, Dec. 5, 2014.
In this June 20, 2013 photograph, Otis McDonald stands in the foyer of his south side home in Chicago. 79-year-old McDonald was the lead plaintiff in the lawsuit that brought down the Chicago's handgun ban.
Jack Dorsey, co-founder and chairman of Twitter Inc. and founder and chief executive officer of Square Inc.
Abraham Lincoln reenactor.
Zoe Brandofrd, Co-founder and Artistic Director, Company Theatre, Norwell, Mass.
Portrait